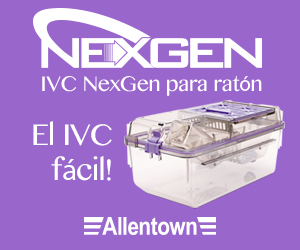 NEXGEN
NexGen™ Mouse 500
Introducing the NexGen IVC system. Our goal in bringing the NexGen to market was to ensure it is the lightest, most cost-effective, easiest-to-use animal-friendly IVC system in the LAS industry.
77.5 in² / 500 cm² for mouse housing
Smooth sliding, easy gliding cage docking / undocking
Low vibration spares animals and staff from discomfort
Observation made easier and faster
Easy Cage Removal
Smooth and easy sliding in, and the same sliding out...less stress and vibration for your animals and less repetitive motion strain on your staff...those are the benefits of NexGen's innovative plastic runner system. So innovative that the NexGen is changing the way animal care staff perform their wellness checks...no need to fully remove cages from the rack.
Quiet Operation
There's so little you'll hear when using a NexGen that it's easier to describe what you won't: no loud hum, no swirling fan, no air noise as it gets sucked into the blower intake... just quiet. Energy efficient ECM motors along with design expertise applied by Allentown airflow experts ensures you'll barely even notice that the blowers are on.
Ergonomics
Lighter, easier to use, easier to move and manipulate, validated by an independent ergonomist. NexGen provides reliable protection for your staff and your animals. Reengineered to be stronger yet lighter, the NexGen uses less stainless steel and a combination of high-quality plastic materials to make the rack easier to work with.
Etiquetado en: