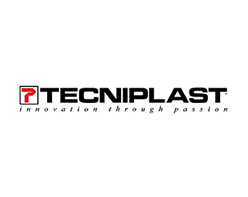 Tecniplast
Welcome to Tecniplast, the global benchmark for animal care products and related equipment
Tecniplast Group, leading company in the lab animal industry since 1949, designs, manufactures and distributes equipment for vivaria.
Thanks to our 360 ° view of the needs of a modern facility we can offer the most comprehensive product portfolio, ranging from housing systems to laminar flow cabinets, from aquatic solutions to washing equipment, from automations to decontamination services, all tied together by logistics products, monitoring and analysis platforms. "Innovation through passion" is not just an empty boast but our soul always aiming at the future: the best examples are the revolutionary DVC - Digital Ventilated Cage and Atlantis rack washer, that enhance the threshold in animal welfare, users experience and management, projecting the vivarium into the next era.
Our core values are reflected in everything we do:
Globally Close
Passion and Innovation
Competence and Experience
Enduring Accountability
Integrated Solution Provider
Tecniplast is the most innovative partner for vivarium products with the infrastructure to support you on all project types:
1,000 employees worldwide
More than 53,000 sq.mt production facilities in Italy Headquarters
ISO14001 Certified Environmental System
ISO9001 Certified Quality System
More than 600 tons of plastic moulded per year
First User of Polysulfone in the Animal Lab Industry
Over 5.5 million cages delivered around the world
Over 1,000 Cage and Rack Washers installed in the most prestigious institutes worldwide
The global Head Office is based in Italy, nearby Milan Malpensa international airport. Tecniplast Group has facilities in UK, France, Germany, USA, Canada, China, Australia and Japan. Our global presence is based on a network of nearly 70 international representatives, all over the world.
Tecniplast: one world for your vivarium
TECNIPLAST S.p.A.
Via I Maggio, 6 - 21020 BUGUGGIATE (VA) Italy
C.F. e P.IVA 00211030127 - Capitale Sociale € 4.320.000,00 i.v.
Registro Imprese di Varese n. 00211030127 - REA n. 49171
Etiquetado en: