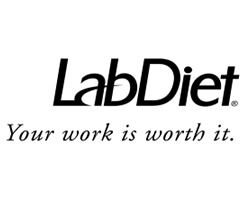 LabDiet
Our company has vast knowledge of ingredients, nutrients and animal feed formulations. We are part of a food and feed company with a dedicated focus on product safety. Our TestDiet® feed facilities produce custom grain-based and purified diets for animal research in academic, government, and pharmaceutical laboratories worldwide. We operate two of the cleanest, most efficient, and most comprehensive GMP-compliant and FSSC 22000 certified laboratory animal diet production sites anywhere.
As a world leader in laboratory animal nutrition, LabDiet® and TestDiet® feed nutritionists are committed to conducting innovative research programs. We have a long and proud history of close collaboration with life science investigators worldwide. LabDiet® products have been the nutritional baseline used by researchers for over 70 years!
The quality and integrity of the inputs used in your products are critical. We carefully and thoroughly approve every ingredient and packaging supplier before adding them to our authorized supplier list. Then we monitor their performance to ensure that our quality standards are maintained. All ingredient protocols are part of FSSC 22000 certification documentation.
Whether you're seeking consistently controlled nutrition with a LabDiet® product or a custom-formulated TestDiet®product, our team of experts welcomes the opportunity to consult with you about the specific dietary needs of the animals in your facility.
Etiquetado en: