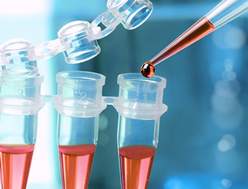 The Premier Solution for Laboratory Animal Diagnostic Services
VRL is The Premier Solution for Laboratory Animal Diagnostic Services
Your colony is the most important aspect of your research and maintaining a healthy colony is vital to your data.
Highest Levels of Expertise Committed to Service
At VRL, our priority is to ensure our clients accessibility to the highest level of expertise and customer service in the industry. We are dedicated to providing you non-biased high-quality results with fast turnaround time and unmatched customer service. Our scientific knowledge is well documented with multiple scientific publications in peer-reviewed journals. Our continued growth is an indication of our commitment to bring you the best all-around service possible.
We offer our clients customized solutions for their Animal Health programs with a goal to decrease cost and maximize the program's strength.
The VRL Advantage is your advantage with:
Reliable Results
Fast Turn Around Time
Knowledgeable Scientific Staff
Customer-Focused Services
And much more…
Divisions and Specialty Tests
Non-Human Primates (NHP) Diagnostic Testing
Canine Chagas Testing
Rodent Diagnostic Testing
Zebrafish Testing
Extensive Testing
VRL can detect a wide variety of infectious diseases.
Molecular Division
VRL's molecular division has a wide selection of PCR tests that can be performed.
Full Laboratory
VRL has resources for the ultimate elimination of offending etiological agents.
Virology
Bacteriology
Environmental
Parasitology
Clinical Pathology
GLP
Necropsy
Consultations
Etiquetado en: